Why trust Resimax Group? Here's an introduction.
As one of Australia's largest private property developers, we are always excited to venture into new countries. Following years of success in the local market, we expanded overseas and established our footing in Southeast Asia. As Resimax Group continues to grow, we are now heading towards a big launch in India. We look forward to achieving the same results for our clients in the Indian market, as we have locally and across Southeast Asia.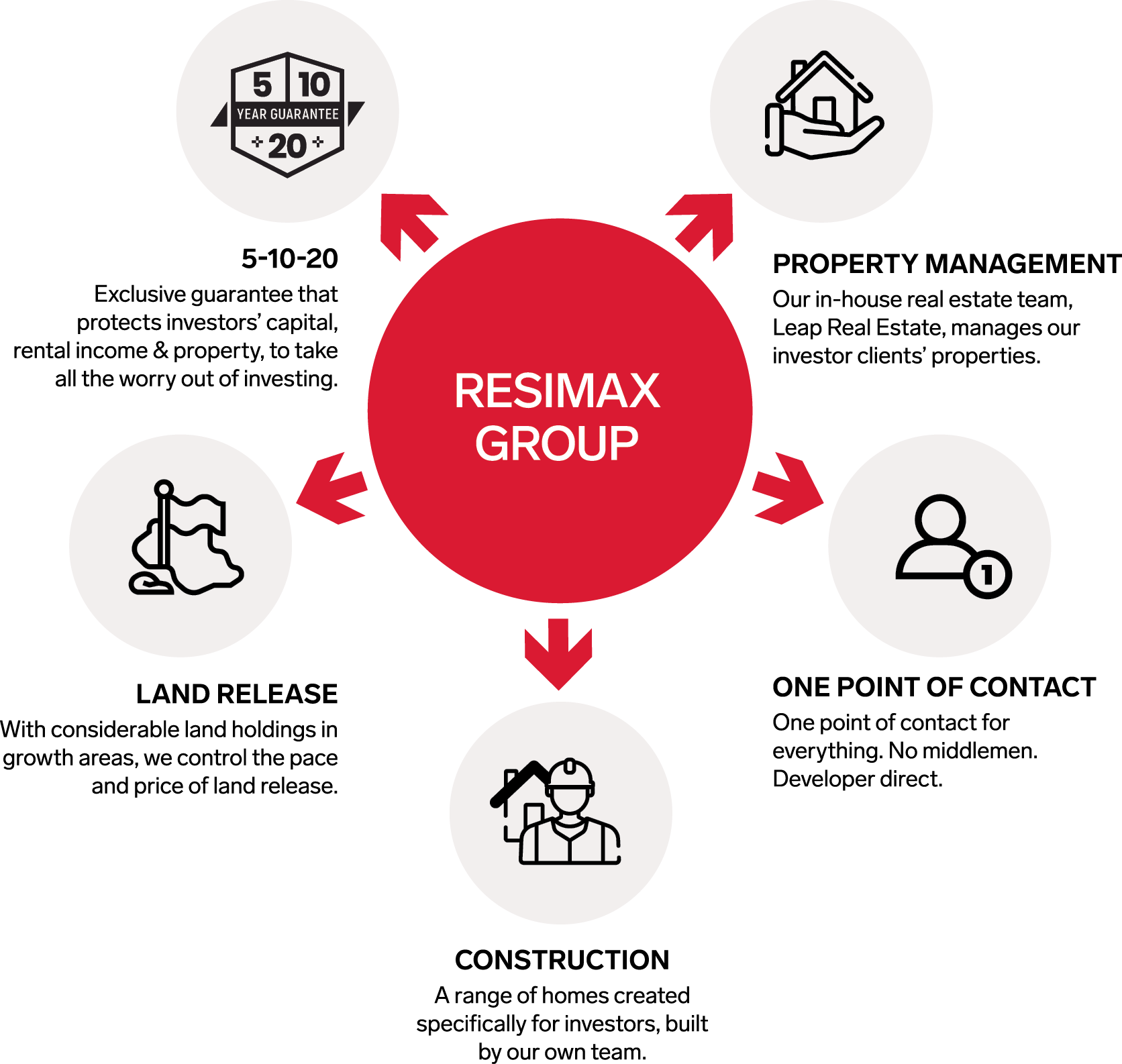 Why trust Resimax Group:
We guarantee you 10 years of cashflow, your purchase price and your building quality,
At any given time, we control over 30,000 properties with a total worth of $21 billion
We have had years of widespread and established success across South-East Asia.
Our track record of success can be seen with our international clients – many of whom have made over $300k passively in less than 3 years!
Unlike other developers, we are a full-service firm. We develop the land, build the house and manage your investment with 1 point of contact. 
We are backed by some of the largest banks and insurers in the world such as Nomura and Allianz

Only Resimax Group offers investors an exclusive triple guarantee
When you invest with Resimax Group, safeguarding your investment is our Number 1 priority. In practice, this means your purchase is covered by our ultimate 5:10:20 Guarantee protection plan.

5 year Price Protection

Guaranteeing the minimum price for your property if you wish to sell.

10 year Rental Guarantee

Setting the base line for your guaranteed monthly rental cashflow.

20 year Structural Guarantee

Tripling the compulsory minimum guarantee on the core structure of your investment property to 20 years.