The 5 Keys to successful property investment in Australia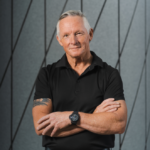 Ken Dodds, Author and RGI Property Investment Seminar Presenter
Australia,   The best is yet to come! "
Australia is well known worldwide as a safe, welcoming, and beautiful place to visit.   Tourists have long admired our vibrant multi-cultural society, vast open lands, golden beaches and unique native flora and fauna.  Increasingly many of these visitors are seeking to live permanently in Australia.  
Our cities are attractive, well organized and have world-class public infrastructure. Melbourne has been recognized as one of the world's most livable cities for many years running and has been recognised as one of the world's best cities for business.  The Economist's Global Liveability Index 2023 report revealed Melbourne as the most liveable city in Australia, and third most liveable in the world.
When you combine these attributes with stable political & legal systems, an incredibly strong and growing economy, profitable AAA rated banks, almost boundless natural resources, high wages and low unemployment it is easy to see why Australia has one of the highest population growth rates in the OECD with around half this growth coming from net overseas migration. In fact, according to the ABS, Australia's population is expected to grow rapidly from 26 million to more than 40 million by 2050.
It is this rapid population growth creating massive demand for new housing that makes Australian residential property a solid investment.  It is fundamental that when demand is high and supply is low that property prices and values will grow. 
Over many years our national and state governments have actively encouraged investment from foreign nationals in residential real estate as a means of increasing the supply of affordable housing stock. The consistent result for Investors has been strong reliable capital growth combined with solid rental yields but the best is yet to come!
"Buy what locals buy and where locals buy"
A falling Australian dollar and relatively low interest rates are combining with the duel effect of low supply and high demand to create a perfect storm of growth and yield for savvy investors.    To maximise potential and minimise risk foreign investors should follow this basic principle, "Buy what locals buy and where locals buy".  They should check and ensure before investing that local Australian buyers have purchased the vast majority of properties in the area or development they are considering.   Foreign Investors are restricted to buying brand new property so the only option available to them when they decide to, or need to sell, is to sell to a local.  Having a majority local ownership is your best indicator of a solid secondary market when you need it. 
Those who look to the affordable end of the house and land market in family oriented urban fringe locations close to schools, shopping, health and employment centers will be the real winners in the game a wealth creation.
Ken Dodds
Director, Resimax Group and Leap Real Estate
Ken Dodds is one of the industry's most experienced property professionals. For over a decade, Ken has mentored, advised and guided thousands of people in Southeast Asia to create wealth and security through property investing. Ken is looking forward to presenting at the RGI Property Investment Seminar in New Delhi at The Imperial Hotel on 29th October 2023.