Welcome to
RGI Rewards Program
Temporary offer: Buy investment property in Australia and get a $20,000 rebate. Scroll down to find out how our free to join Rewards Program can provide you with this benefit.
Sign up now
What is the RGI Rewards Program?
RGI Rewards Program was created to give our members access to the best deals, which result in massive long-term savings, profits, and peace of mind.
This membership is absolutely free to join, and as an end of year offer we are giving you the opportunity to sign up and get fast-tracked to Gold status, which instantly gives you $20,000 off your next property purchase in Australia. This offer is purely an EOY gift with no strings attached. So, you have absolutely nothing to lose.
Watch this video or keep scrolling to find out more.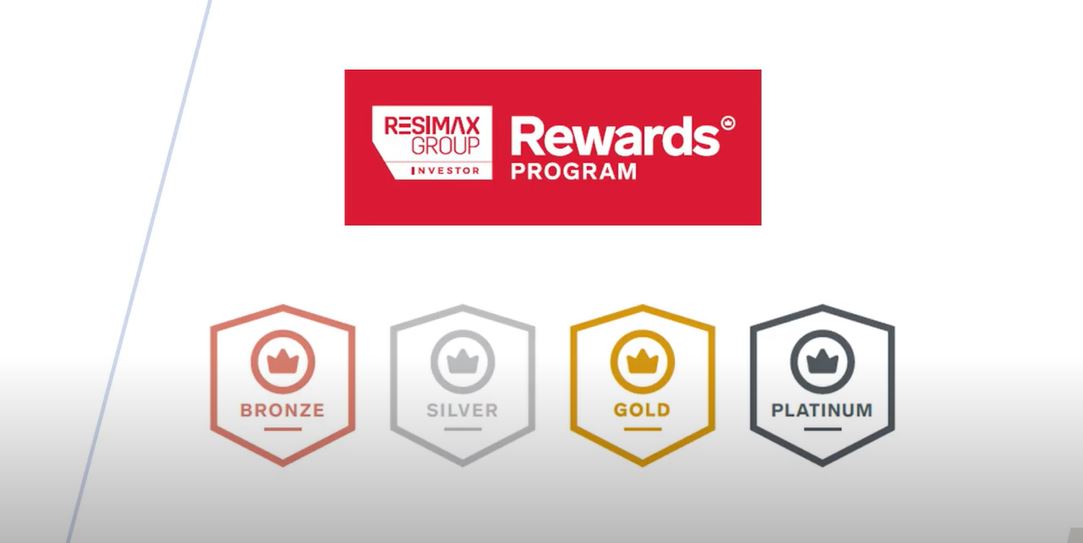 What is fast-track to Gold and what are my benefits?
We have four levels in our Rewards program- Bronze, Silver, Gold and Platinum. The higher you progress, the more benefits you get. Since we are fast-tracking you to Gold (which is generally just reserved for those who have purchased a property from us), you have already jumped up two levels. So, here's the benefits you can access:
What is the 5/10/20 guarantee?
The 5/10/20 guarantee is an advantage offered exclusively by Resimax Group, especially the 10-year rental guarantee. This means, as a property investor, you will never need to worry about tenant vacancy.
Why should I join now?
Did we say that it's completely free to join? Well, it is! Here's some other things to think about before joining:
You get fast-tracked to Gold Membership

You save $20,000 on your next investment property

Big saving on investment expenses

For example financial consultation and conveyancing.

10 years of cashflow with guaranteed rental returns

Never worry about tenant vacancy.

No pressure - If you're not ready, you don't have to buy.

Essentially, you have nothing to lose by signing up.

If you choose to buy, you get the advantage of a full-service firm that does everything for you.

Our referral benefits (see below) can help you maximise your investment even further

This is a temporary offer

Just by signing up now, you are entitled to a $20k saving if you buy an investment property with us.
RGI Rewards Structure
Here's how we have structured our Rewards Program. Remember, if you sign up today – you get to skip two levels and upgrade to Gold.
Referral Bonus
This is one more aspect of the RGI Rewards Membership. By referring someone who purchases, you'll receive not only property credits but also a generous referral bonus. The value of your referral bonus, like property credits, increase as your status level climbs. For example, a gold member who refers just one purchaser, can earn up to $5000AUD cash and $15,000AUD of property credits.
RGI Rewards in a snapshot
We hope you found this information useful and not too overwhelming. The image below is a summary snapshot of everything the RGI Rewards Program has to offer.
Sign up for your Gold Membership
You've already qualified. Simply fill in the details below and start enjoying your Rewards!
RGI Rewards Program is brought to you by Resimax Group
Who is Resimax Group?
One of Australia's most dynamic & diversified property groups, we have something to offer every investor or potential investor, regardless of where you are on your investment journey.
Resimax Group is based in Melbourne, Australia's fastest growing city. At any one time, Resimax Group controls over 1,000 properties across Melbourne, with an end-developed value exceeding AUD $2 billion. Resimax Group is a broad-based group of companies with brands that are active in house design and construction, estate development, finance and lifestyle.